The Ultimate ABM Pre-Launch Checklist for Manufacturers
10 Things You Need Before You Start ABM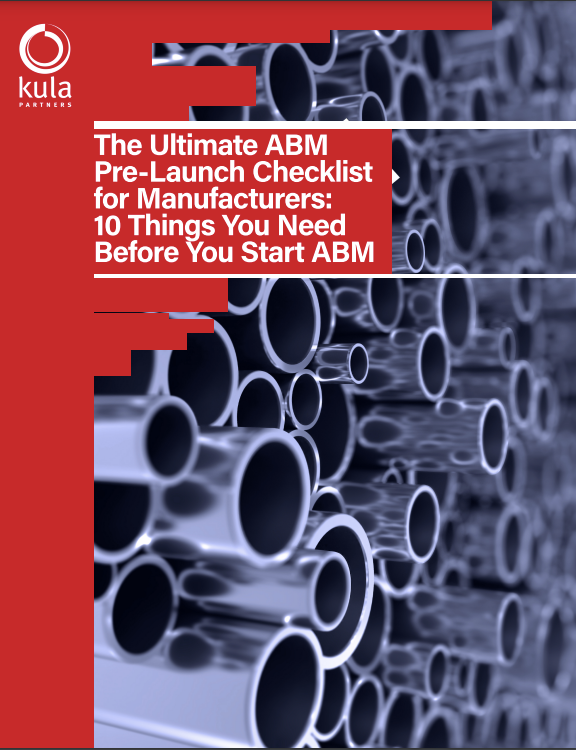 In recent years, account-based marketing has emerged as the preferred go-to-market strategy for many B2B manufacturers. If your organization sells specialized products to finite niche markets, there is a good chance account-based marketing can help you reach key stakeholders and buyers within high-value target accounts. While most savvy marketers already know this, many have not yet fully implemented an ABM program.

In our work with manufacturers, we've seen that even the most mature B2B marketing teams may be missing some of the foundational pieces required to successfully adopt ABM. To help you get started with ABM, we put together a checklist of the top ten items we most commonly find are missing or overlooked while adopting ABM.

If you're planning to set your ABM strategy and start launching targeted campaigns, this checklist will help you ensure you're in the best possible position to achieve ABM success.