ABM Plan Example for B2B Manufacturers
Use this example ABM Plan—co-authored by Terminus—to learn what goes into creating a successful plan and start using this strategy to win new business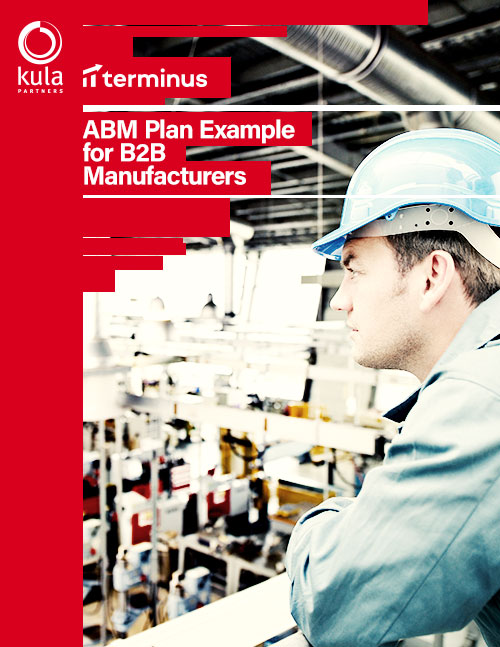 Account-based marketing (ABM) works for B2B organizations with a very defined type of buyer—and when used in the right situation, can help land big deals. ABM treats individual accounts as their own target markets, tailoring messaging to that single account and key players within it. If your product requires a specific buyer and you have target accounts in mind, ABM could be the strategy that helps you close your ideal customers.
Creating an ABM plan isn't going to be as simple as filling out a template, as each target account has very different desires and needs. That's why we've created this fictional plan, featuring an industrial baking equipment manufacturer and two of their target accounts. Their background stories are translated into actionable marketing triggers, making it easy to envision how you could employ a similar plan for your own real-world organization.
After reading this ABM Plan Example for B2B Manufacturers, you'll have an idea of:
How to identify target accounts and key contacts

What kind of information is needed to target key contacts effectively

How to execute an ABM plan

The possible outcomes of ABM tactics
This easy-to-understand example plan is meant to create a clear vision of how to build an ABM plan and put it into action. If you think ABM is the right strategy for your organization, or you're even just interested in how an ABM plan works, download your free copy of our ABM Example Plan for B2B Manufacturers today.