Website Redesign Guide for Manufacturers
This comprehensive guide outlines a proven process for evaluating marketing campaigns and developing websites that drive marketing and sales for manufacturers.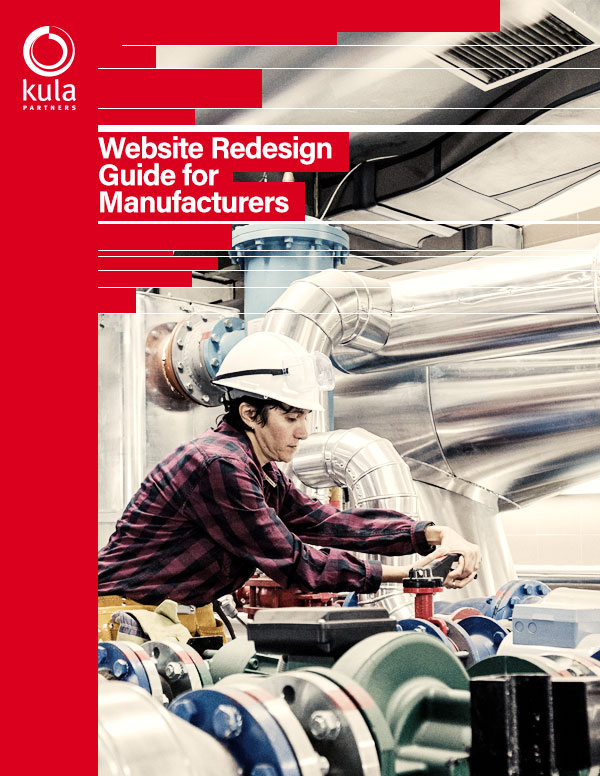 Whether you want to improve your website's mobile user experience, update your branding and positioning, or optimize your site for lead generation, this guide will help you put the proper plan in place to execute a successful redesign project.

When you access your free copy of this guide, you'll learn:


The six foundational tasks required for a successful redesign project

How to build a website specifically for your unique Buyer Personas

Key website architecture best practices

Important Content Management System (CMS) considerations

The types of content that increase conversion on manufacturing websites

How to maximize your investment with Growth Driven Design

The importance of mobile optimization

Site-wide search engine optimization tips

And more!
In our experience, most manufacturing companies refresh their website every three years or so. These types of infrequent website overhaul projects typically require 4-6 months of work, costing between $50,000 and $500,000 to complete. Despite the amount of time and money invested in a redesign, recent research highlights that nearly one third of marketers are unhappy with the outcome of their latest website redesign project.

This guide offers an alternative perspective on why a more agile, iterative and on-going approach to website design and development allows manufacturers and their marketing teams to reach goals faster and more consistently. Get a free copy of this guide now and learn more about the skills, technology, and process required to undertake and deliver a successful website redesign.